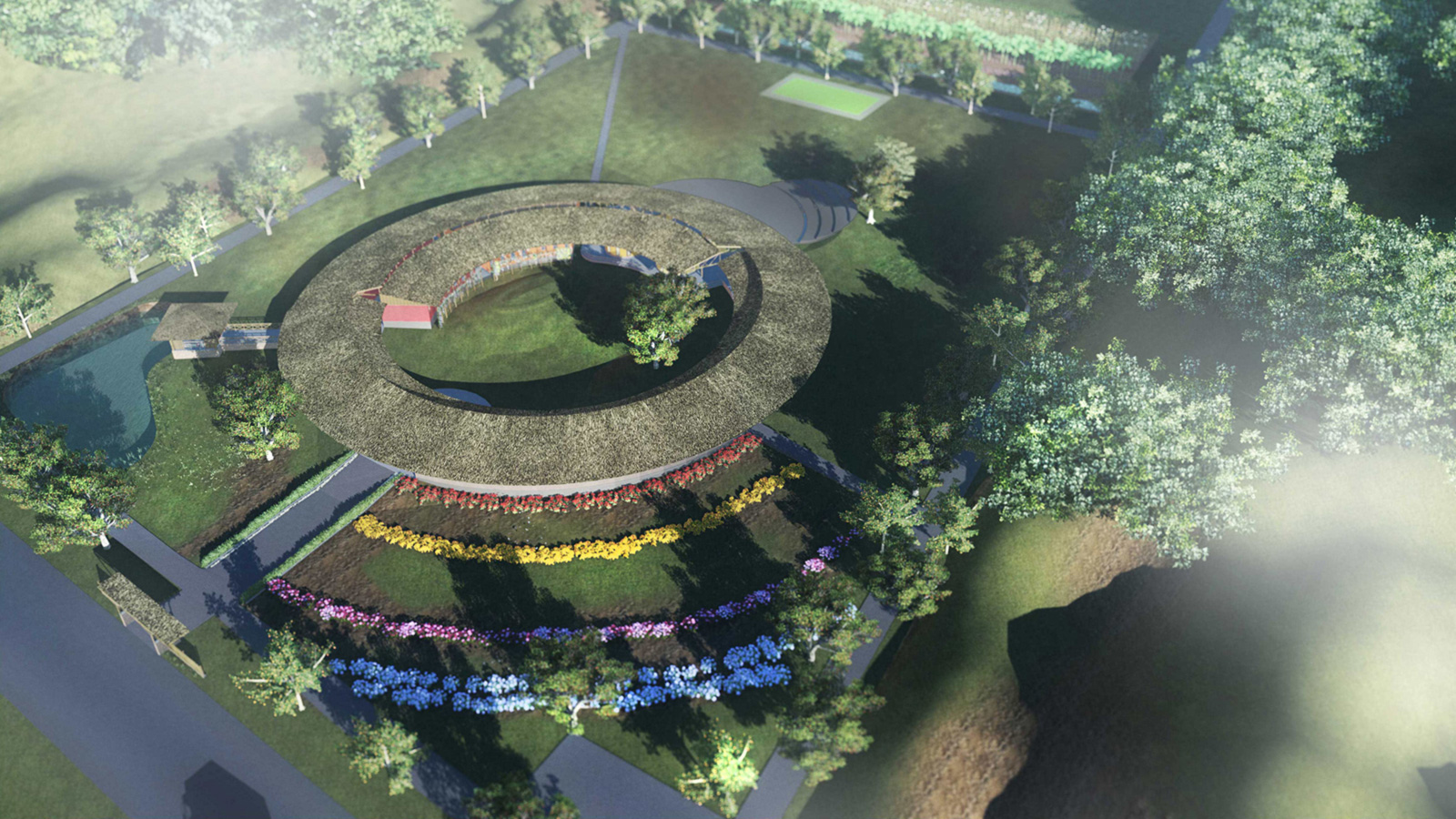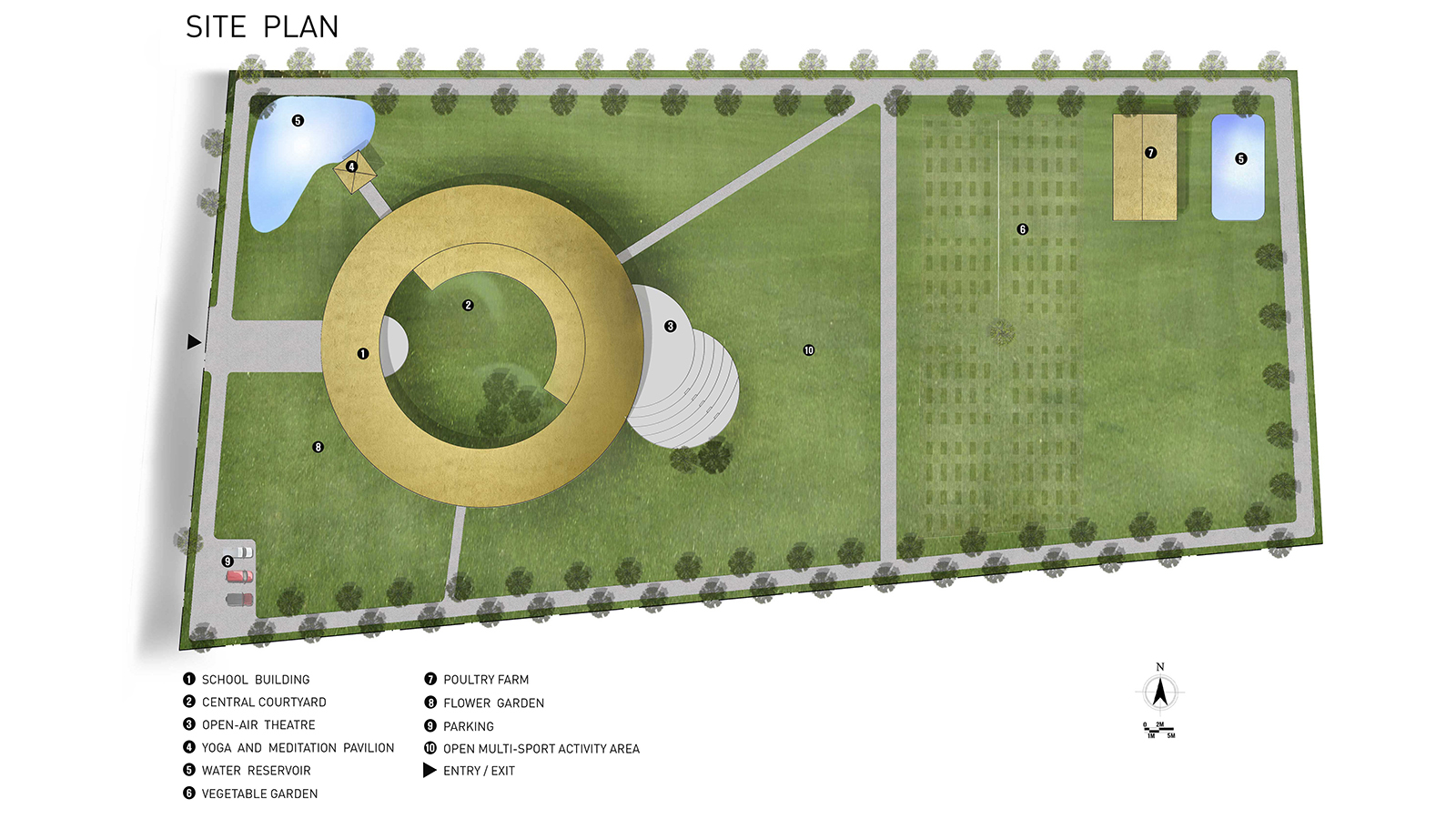 Centre for Differently-Abled Children Takhel
Year
2015
Project team
Shreyonti Chakraborty, Gaurav Ganguly, Chinglemba Chingtham
A cradle of hope
The project is borne out of a need to rehabilitate and nurture differently abled children from its packed facility in the city to a fully integrated self sustained campus on the outskirts of the city. The site nestled between hills on a gentle slope finds perfect setting to nurture and give joy to mentally differently abled children. The campus would have the facilities to learn, live, play and grow their own food. The fifty children would live with ten permanent resident staff / teachers to guide and teach.
Architectural conception
Architecture is meant to nurture, inspire, give comfort, bring harmony among many other objectives. A circular form is deployed as the form of the main building, a zen symbol, a symbol of enlightenment, the circle of life and connectedness of existence. The circular forms functions well with intuition and a person will always find his way in the loop. Within this loop different programs are laid out in sequence taking into consideration privacy, openness, connectedness etc. The walls of each different functions are colour coded for easy way finding purposes. The unconventional classrooms are semi open to allow different learning environments with large openable windows. The covered spaces between the classrooms further extends to the open air theatre. Organic farms would also engage the students and imbibe the need to respect and preserve nature.